COVID-19 UPDATE
Due to COVID-19 we are only renting out the entire farmhouse not individual rooms.  Our farmhouse has many shared spaces and the health and safety of our guests is our number one priority.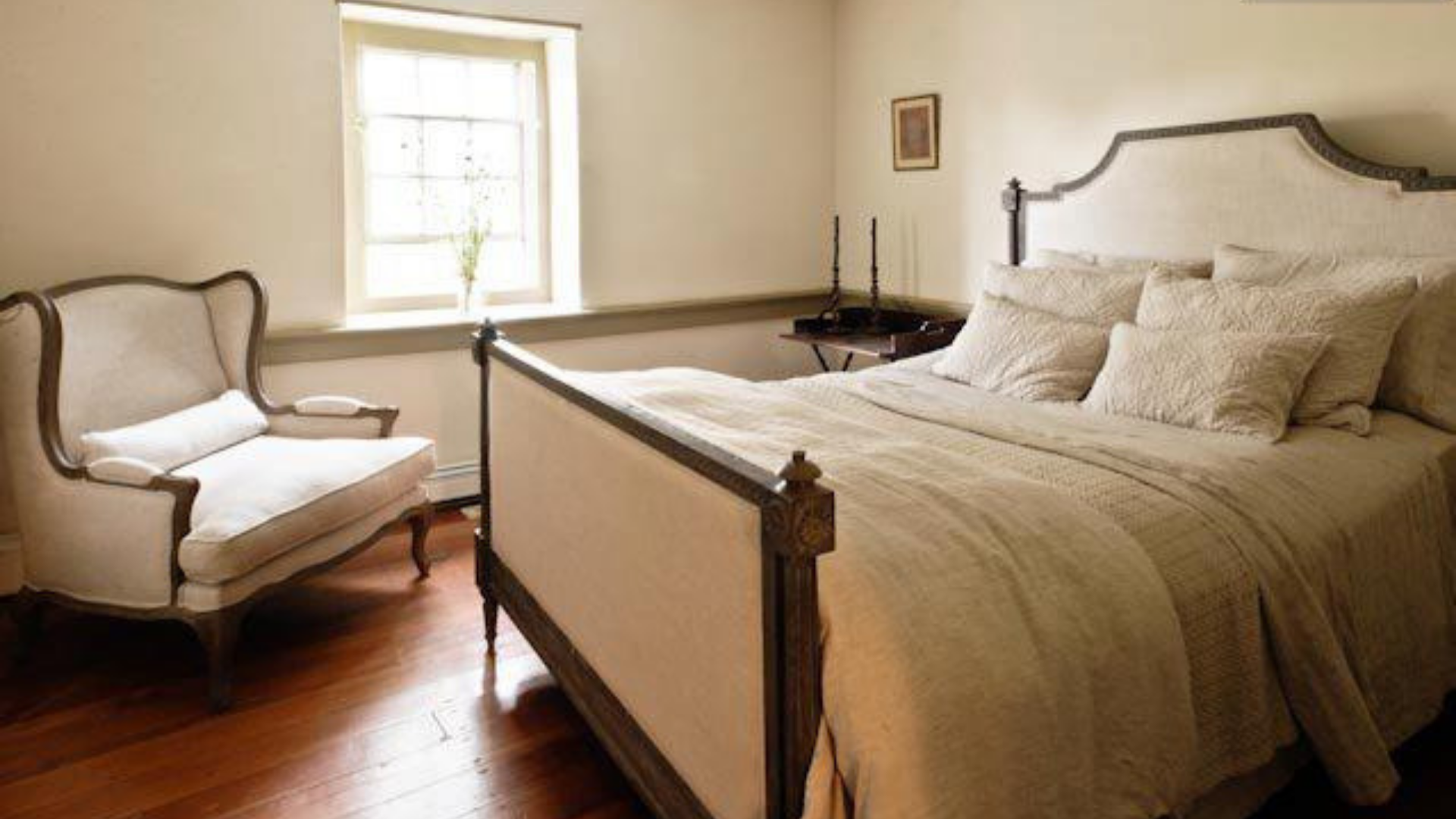 RENT THE ENTIRE FARMHOUSE - $850/night
Stay at our charming 1734 farmhouse which can accommodate up to twenty people comfortably.  The farmhouse is perfect for a large family or friend get-away, with five queen size bedrooms and two bunk rooms there's space for everyone. Guests will also have access to one full and one half bathroom, living room, scenic front porch, well-equipped kitchen (including an outdoor grill) as well as all other common areas. Well behaved dogs are welcome for an additional fee. Internet and Wifi is available.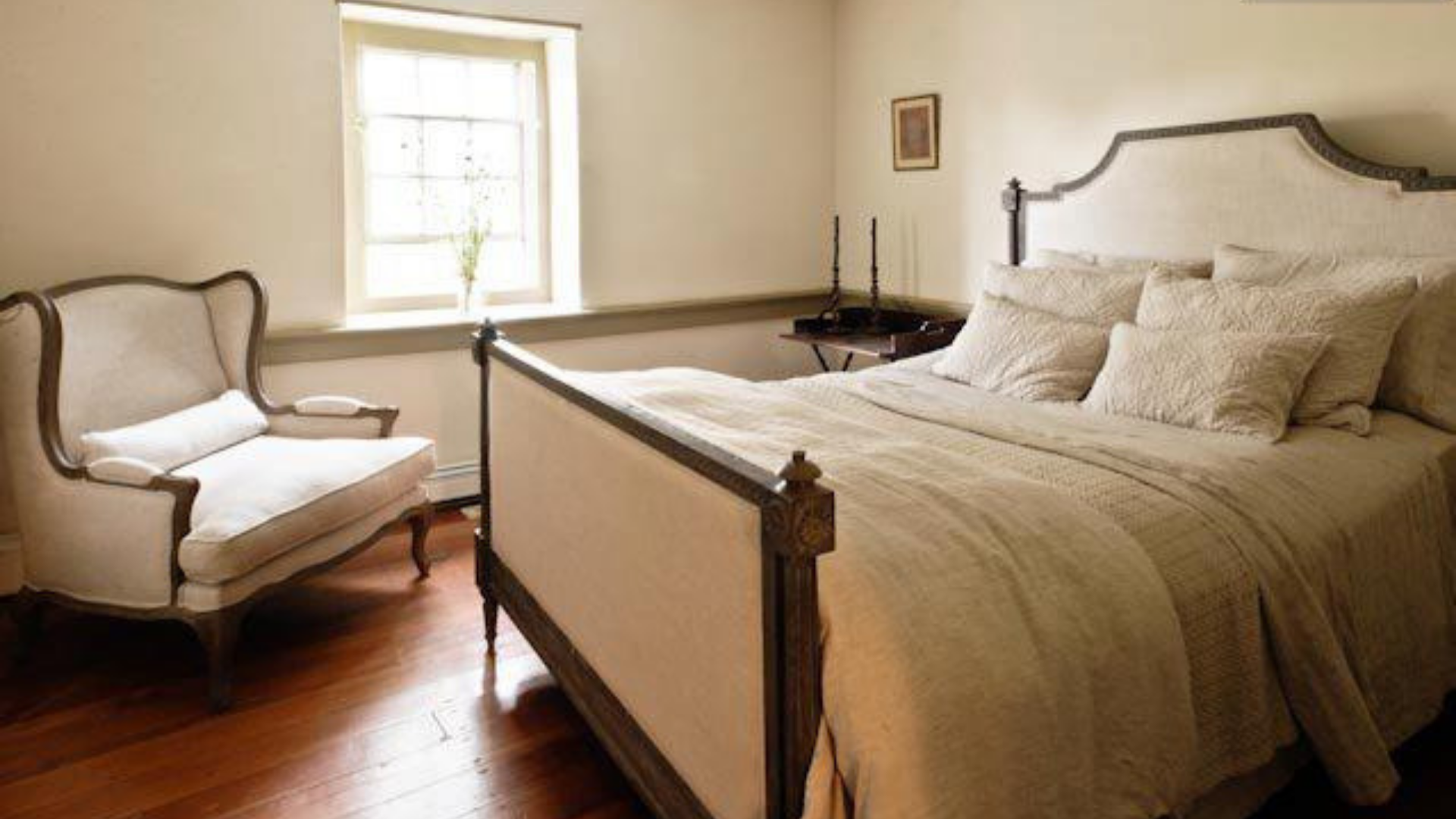 ACCOMMODATIONS
OldestStone Farm offers several different options for stays at our charming 1734 farmhouse based on the number in your party. The farmhouse accommodates up to twenty people comfortably and has five bedrooms with queen size beds and two bunk rooms with four and six bunks, plus futons. It is furnished in monochromatic Belgian linen with plush feather beds and amazing country views. Internet and Wifi is available.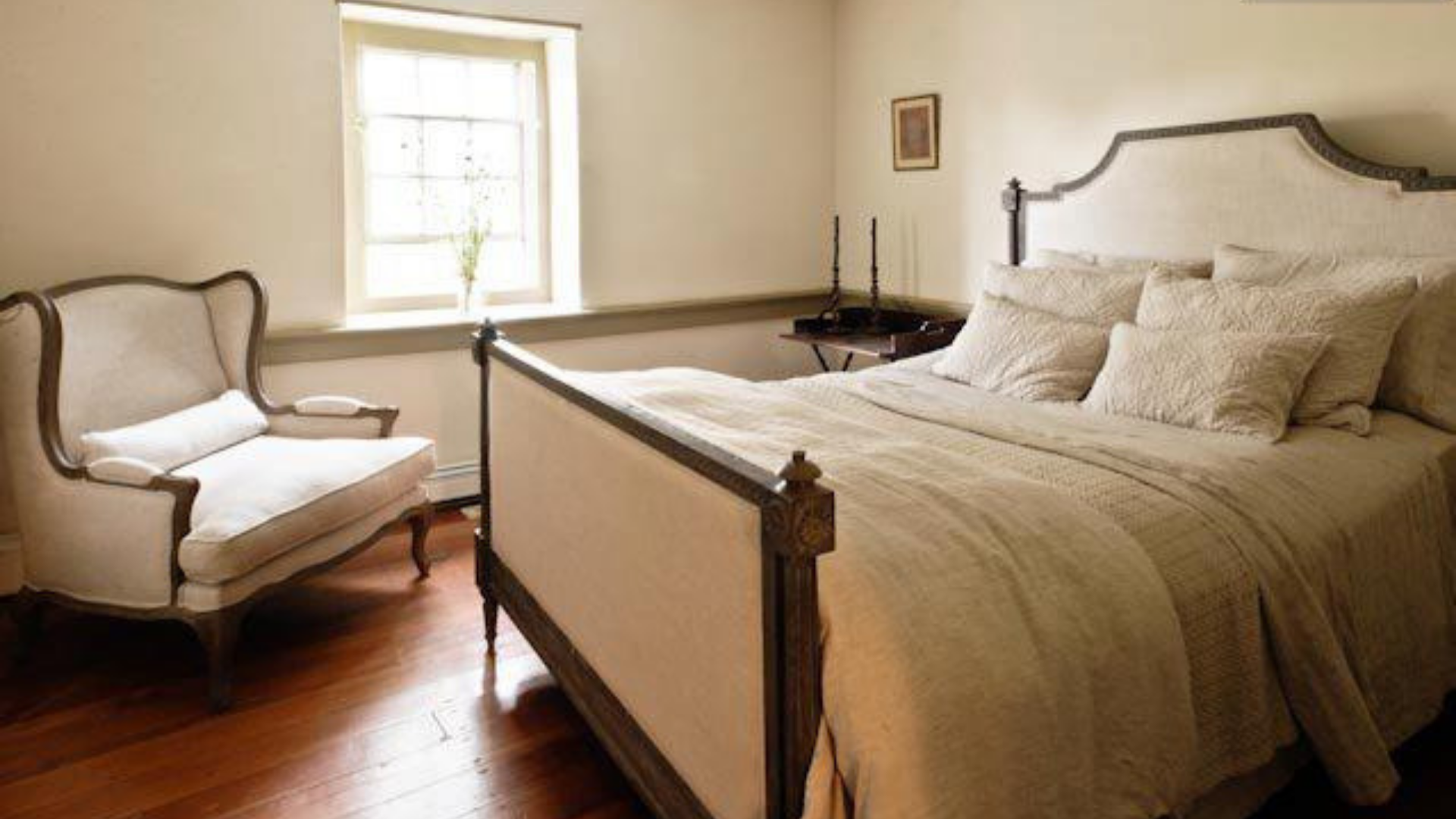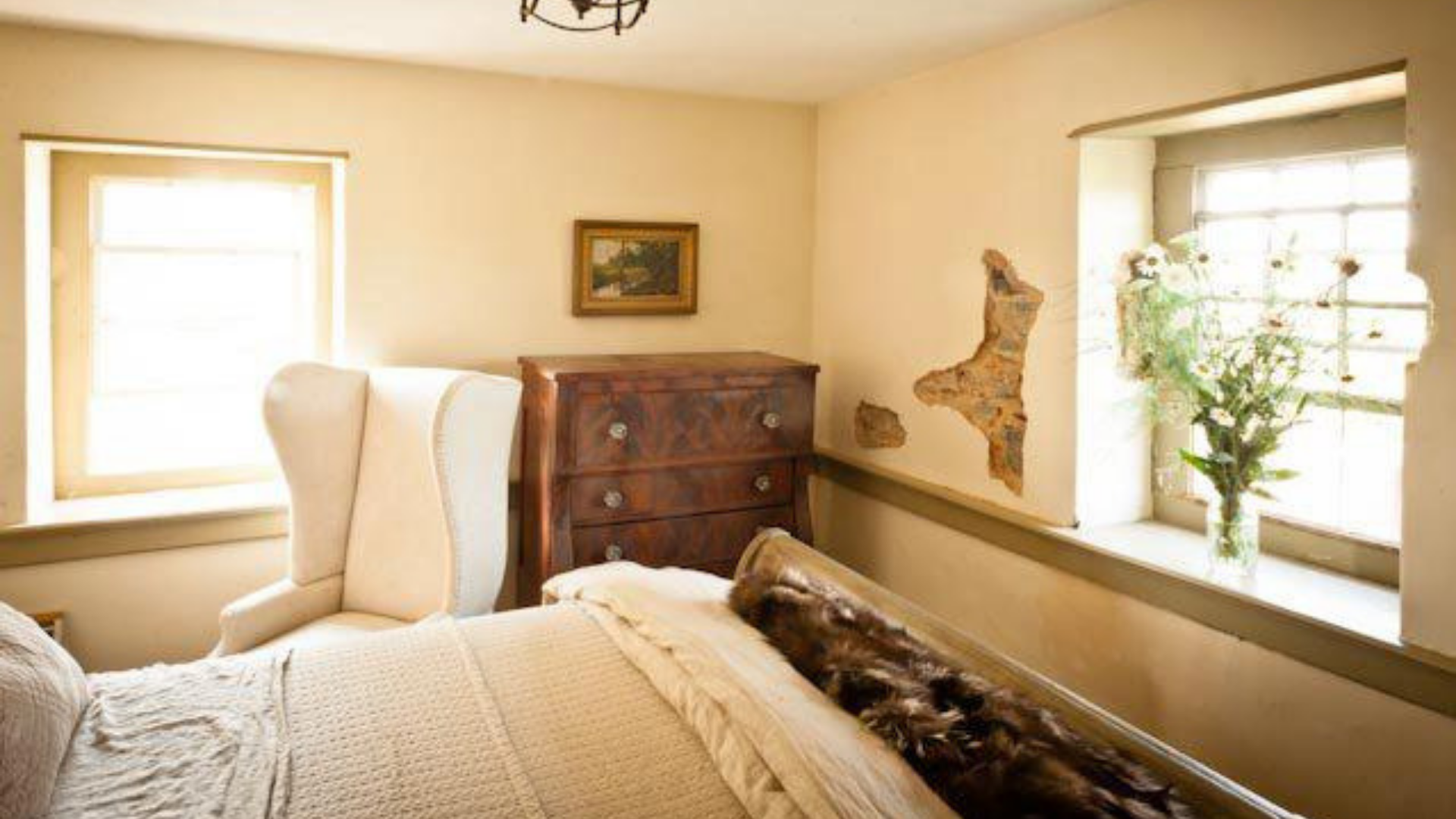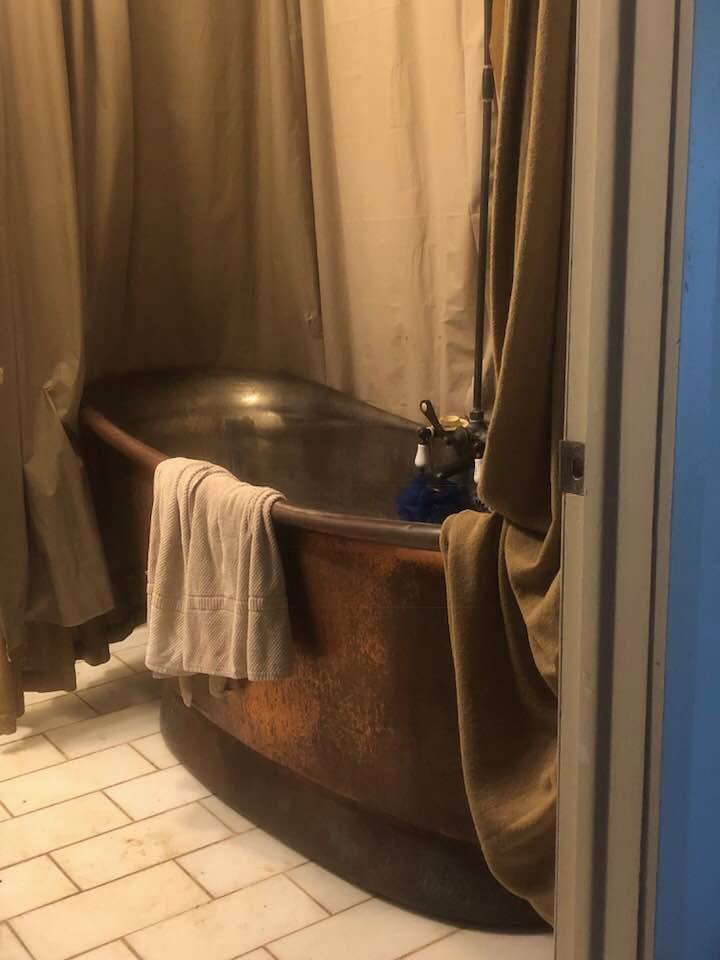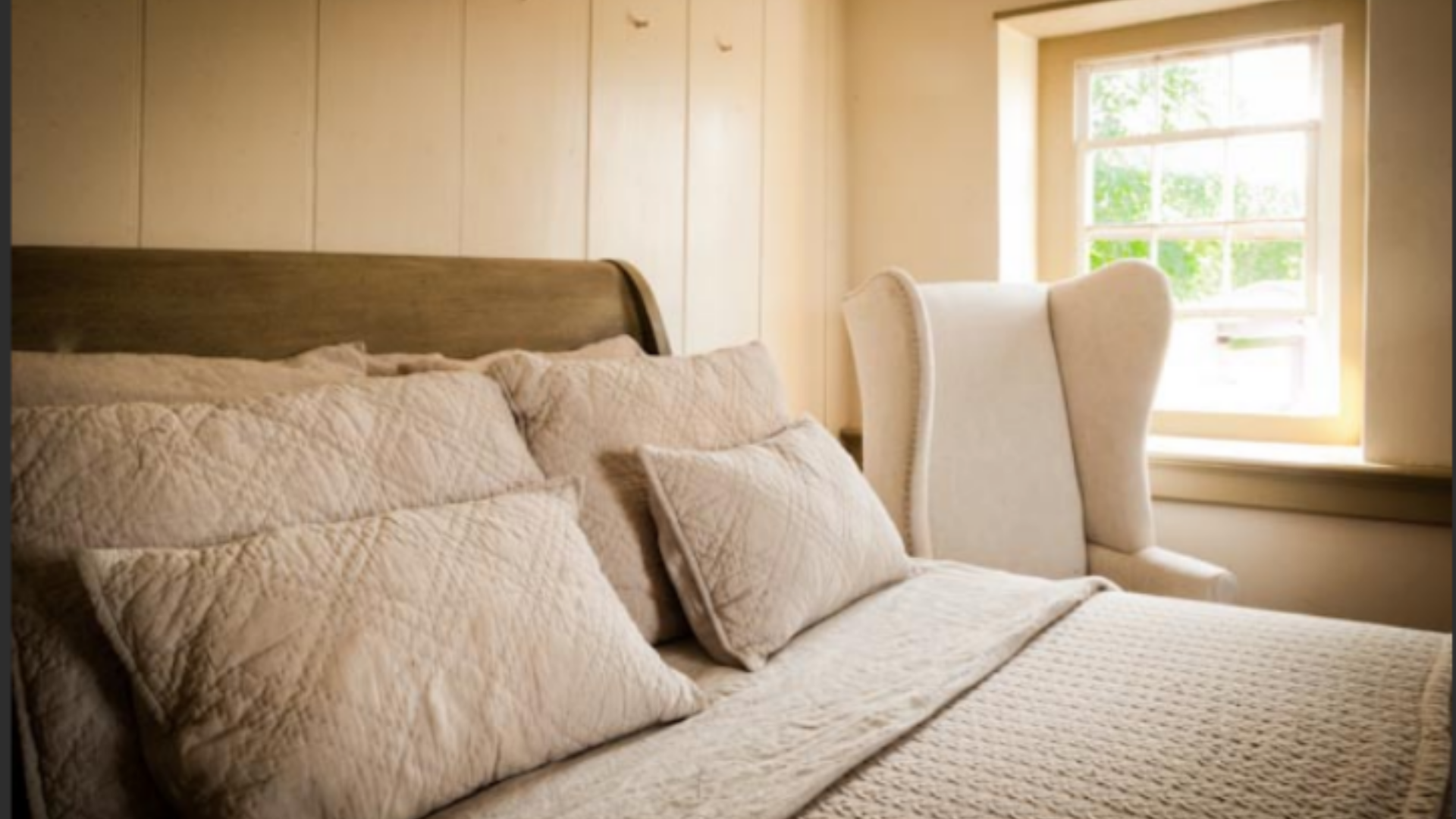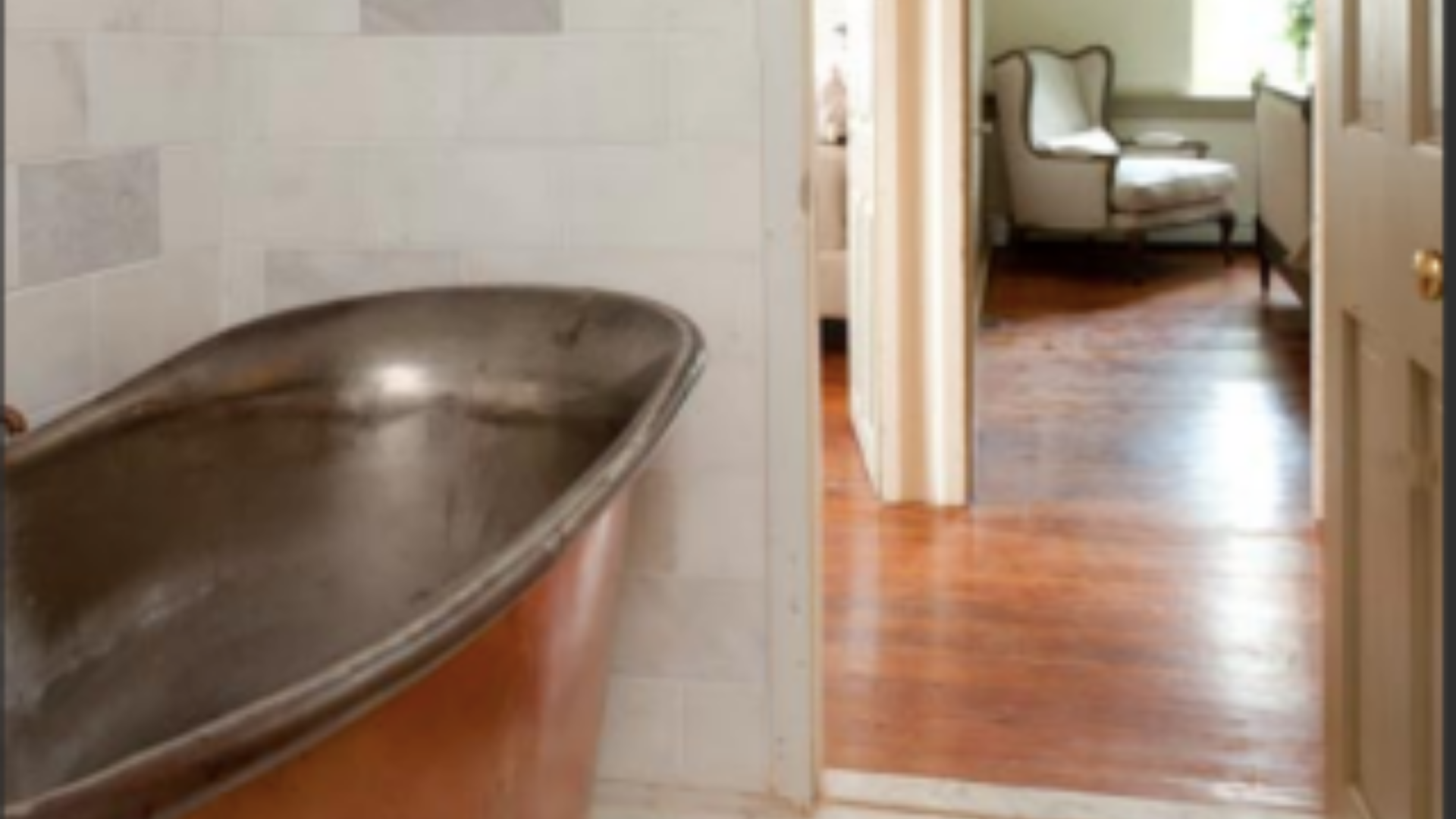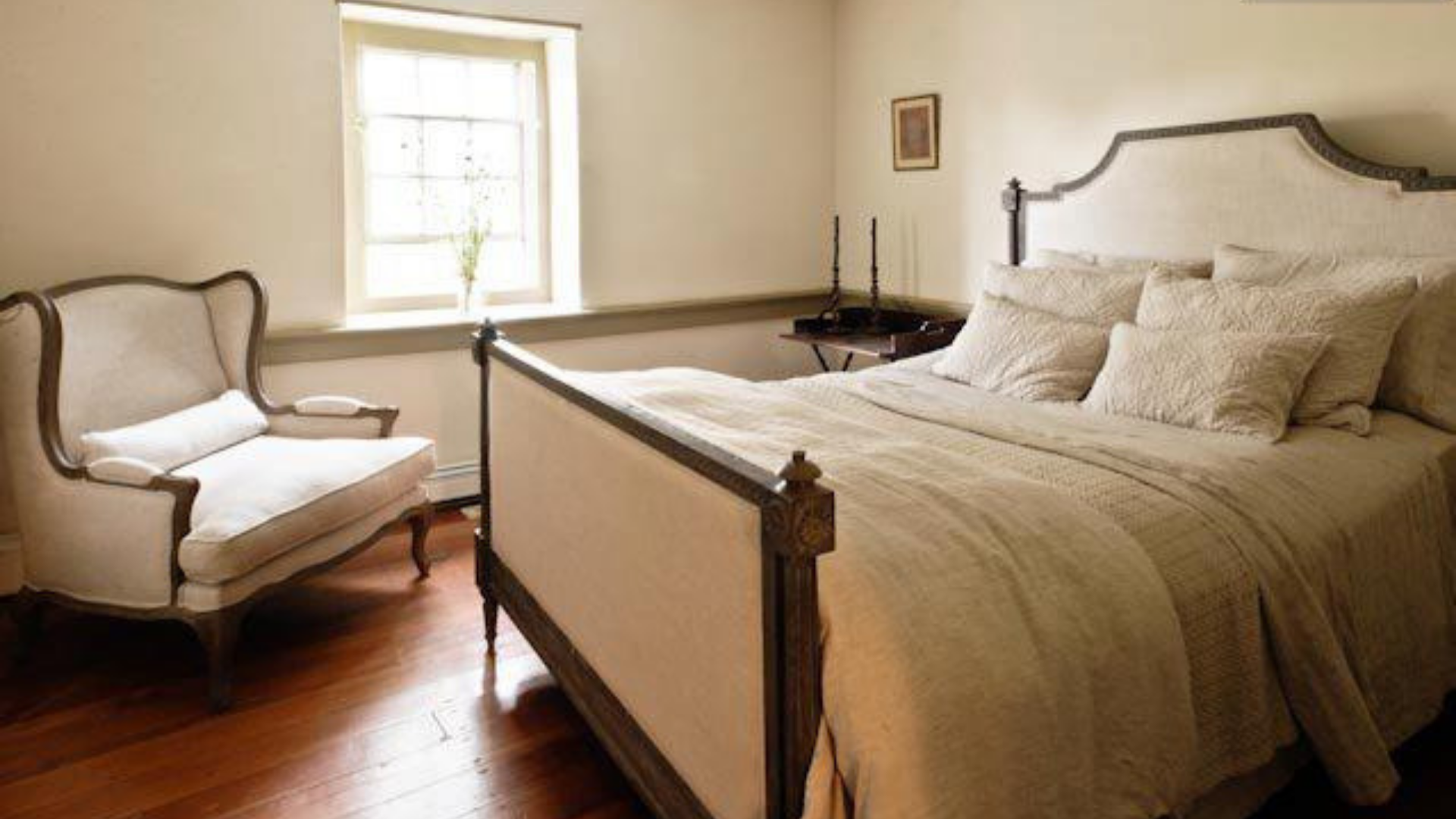 Queen Rooms
OldestStone Queen Bedrooms.  Five of the rooms are located in the main farmhouse with a shared bathroom.  Three are on the second floor and two are on the main level off the living room.
Maximum double occupancy*.
*One of our queen rooms can also accommodate two small children.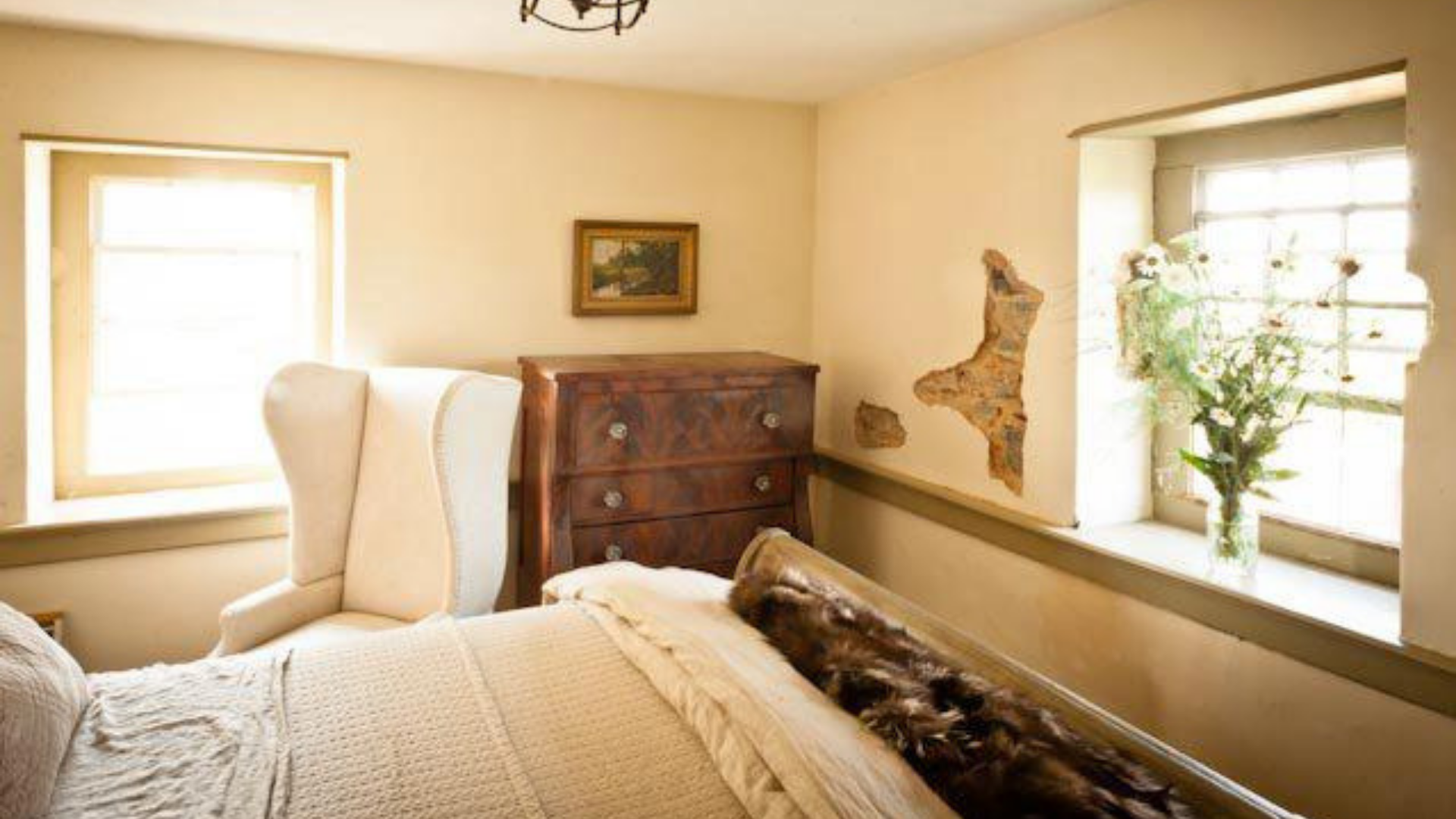 Bunk Rooms
We have two bunk rooms.  The upper bunk room features six (6) bunks and a queen size bed and can accommodate eight (8) people.  The upper bunk is on the third floor of the farmhouse with fairly narrow stairs.  The shared bathroom is on the second floor.
The lower bunk room is off the kitchen and features four (4) bunks.
Ready to Book Your Stay with Us?
Email us to check availability. We can accommodate parties large and small.  Ask us about hosting your special event at OldestStone Farm too!